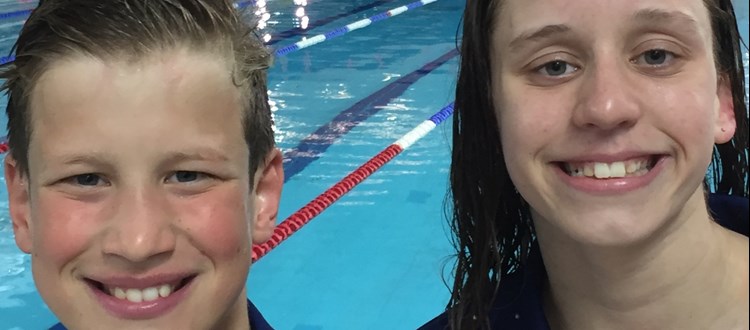 Fourteen year old Plymouth Leander swimmer Lana Broekhoven has been selected to represent Holland at the European Youth Olympics Festival.
The Plymouth College pupil will join some of the best young athletes in Europe when competes in the 200m breaststroke at the biennial multi-sport event being held in Gyor, Hungary, at the end of July.
It follows Lana's success at the recent junior and youth nationals in The Netherlands. The teenager became Dutch champion in the 200m individual medley and picked up three silvers in the 100m breaststroke, 200m breaststroke and 4x100m relay.
Keeping it in the family, Lana's 11 year old brother Finn has set a new Dutch age group record for the 50m backstroke. The Plymouth College prep school pupil has just had the record confirmed after swimming a personal best at the south west age group regionals.
Plymouth Leander's Head Coach Robin Armayan said "Lana's selection to represent Holland at EYOF is the outcome of her hard work and commitment to the sport. Her coach Roberto Pavoni is doing a brilliant job with her and Lana is a credit to Plymouth Leander and her home country.
"Finn is a powerful swimmer for his age," Robin added. "He has great skills and Stephan Lokhorst, his coach, works really hard to improve Finn's technique on a daily basis. His Dutch record is certainly encouraging for the future and inspiring for the young Plymouth Leander swimmers.
"Their results show that PL combines perfectly well high performance, family and team values."