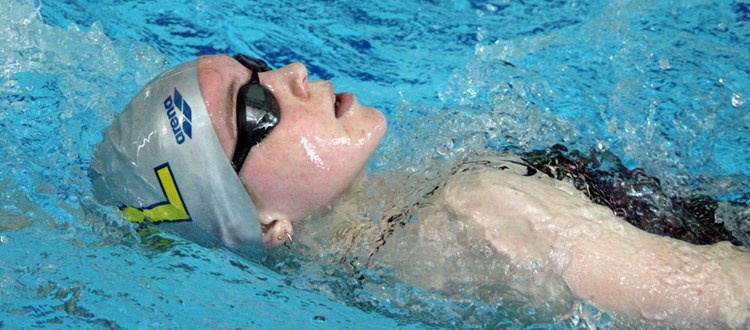 PLYMOUTH Leander's Honey Osrin produced an impressive swim to win a silver medal on the second day of the European Junior Swimming Championships in Kazan.
Osrin, making her debut for Great Britain, clocked a personal best time of 2:10.30 to make the podium in Russia.
Having only been fifth at the halfway mark, Osrin produced a stunning final 100m and it looked like she was going to win gold, but she was just edged out on the touch by Italy's Erika Francesca Gaetani.
There was just 0.02 of a seconds between Gaetani and Osrin, with the Italian winning in 2:10.28.
"I'm really proud of her performance and hard work," said her Leander coach Robin Armayan afterwards.
Osrin is due to swim in the 200m freestyle on Friday and the 100m backstroke on Saturday.
Meanwhile, fellow Plymouth Leander swimmer Sophie Freeman reached the final of the 200m butterfly at the championships.
Freeman, the youngest in the field, came through heats and semi-finals to reach the showpiece event, where she finished eighth.
The 15-year-old was consistent all the way through the three rounds, swimming 2:14.13, 2:14.27 and 2:14.29.
Freeman will also swim in the 50m and 100m butterfly events in Kazan.
credit Plymouth Sports Gazette