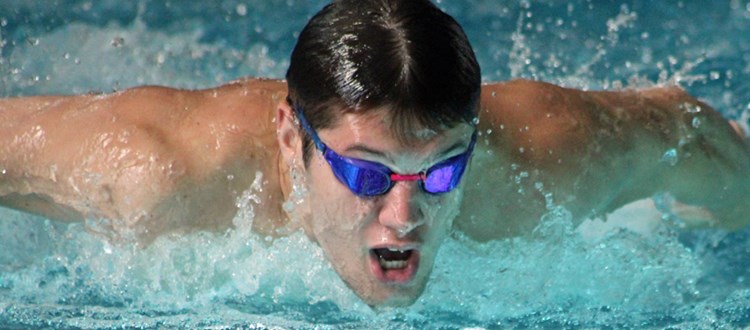 NOT too long ago, Plymouth Leander's Reece Dunn was considering his future in swimming, but now he finds himself as a double world record holder and a hot prospect for Tokyo 2020.
Dunn, 23, had been swimming for Leander for years and a number of times during his career it had been suggest that he try for the para-swimming programme. However, it was not until last year that he went down that avenue and secured S14 classification, which is for athletes with various forms of intellectual impairment.
He now finds himself as the S14 world record holder for the 100m (51.52 seconds) and 200m freestyle (1:53.57) events, the British record holder at also the 100m butterfly and 200m IM and included in the Great Britain 24-strong team for September's World Para-Swimming Championships in London.
On his switch to para-swimming Dunn said: "We did think about it many years ago but didn't really know how to apply. However, last year (Leander head coach) Robin (Armayan) looked into it for me and showed me how to apply and get the tests done.
"It has completely changed my career. If I didn't get the para-swimming then I was looking at retiring, but this has given me a new lease of life."
The new challenge has brought out the best in Dunn and at last month's World Para-Swimming World Series event in Berlin he claimed his first personal bests in two years on his way to two gold medals, a bronze and two world records.
"I'd been to a tough 10 day training camp in Italy before so it was great to swim so well in Berlin," he said. "It was probably the best meet I've had for a long time.
"I did a couple of PBs and got near to ones in my 100s, but the 200 free was my standout swim.
"It was my first GB representation so probably the excited and adrenaline for the races helped a lot."
Dunn is training hard for September's World Para-Swimming Championships. Following his form in Berlin he will be seen as one of the athletes to watch, but Dunn is not getting carried away.
"I have a few targets in mind leading into the Para World Championships," he said, without giving too much away. "I am just going to see if I can bring those times down a bit more."
Dunn will warm-up for the World Championships by competing at the National Summer Championships.
The Leander swimmer is already being tipped as one of Britain's big hopes for next year's Paralympics in Tokyo, but Dunn is not looking that far ahead.
"It is just about the next three months – doing lots of hard work and seeing where it goes from there," he said.
credit Plymouth Sports Gazette