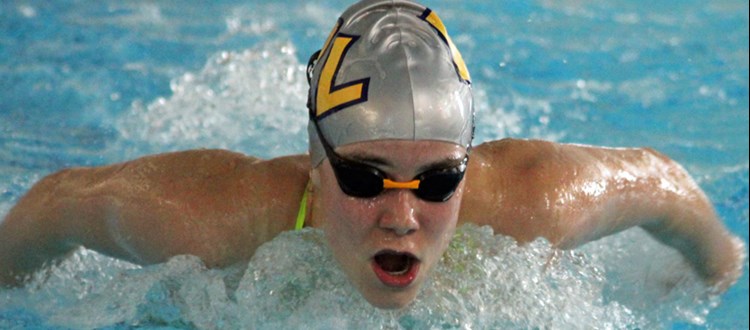 PLYMOUTH Leander's Sophie Freeman has won her first international medal for Great Britain.
The 15-year-old claimed bronze in the 200m butterfly event at the European Youth Olympic Festival in Baku.
Having safely eased through the heats and the semi-finals on Monday, Freeman battled hard to make the podium in a tight final on Tuesday.
The Plymouth College pupil clocked 2:12.95 to finish behind Italy's Sofia Sartori, who won in 2:11.76, and Turkey's Merve Tuncel, who took silver in 2:12.39. Russia's Anastasia Markova was just behind Freeman in 2:12.98. There was then a big gap to the rest of the field.
Leander's para-swimming international Reece Dunn stormed to victory in the multi-class 200m freestyle. The world record holder clocked 1:54.95 to finish more than five seconds ahead of British S14 rival Thomas Hamer.
Osrin, a backstroke specialist, came fourth in the 16-year-old girls' 200m freestyle, while Broekhoven finished in the same position in the 16 years' 400m IM.
Leander's Adam Chillingham reached the senior 100m breaststroke final, where he came sixth in 1:02.91. 
credit Plymouth Sports Gazette