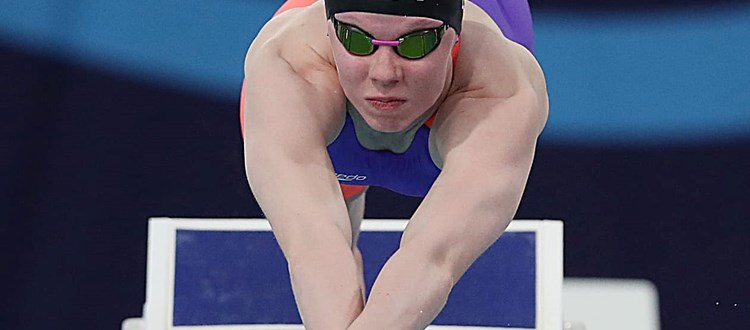 Kathleen Dawson set a new European record of 58.08 seconds for the 100m Backstroke as she got the women's team off to an amazing start and they never looked like relinquishing top spot.
Molly Renshaw clocked 1:05.72 in the 100m Breaststroke which gave Laura Stephens a 1.5 second advantage going into the butterfly.
Laura Stephens kept her cool, clocking 57.55, as four swimmers closed the gap and Hopkin had a seven-tenths-of-a-second advantage as she took over for the final 100m freestyle.
Hopkin's time of 52.66 was the second quickest in the field as Britain clocked 3:54.01 to knock 0.22 seconds off the championship record set by Russia in 2018.