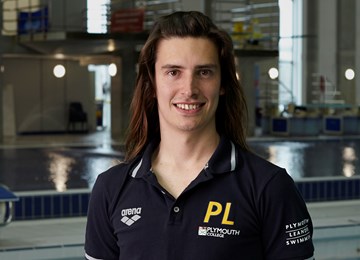 Dan is lead coach of J1/J2
Dan joined Plymouth Leander in April 2018 from Bridport Barracudas Swimming Club where he had been Head Coach for four years. He grew up in Dorset having joined the club as a youngster and rose through its ranks to club captain and coach.
"I started swimming when I was 5 years old but didn't make the move to a club until I was 12 so I started quite late. I joined Bridport Barracudas in 2007 and was there until my move to Plymouth. During my time at Bridport I achieved Dorset county times and was chosen to be Club Captain 2 years in a row. "
Dan was also selected to coach the Bridport county team at the national championships and worked at the Dorset talent camps in 2015 and 2016.
Dan is a sporting all rounder having also excelled at tennis.
"There is no greater reward than seeing swimmers improve," he said. "I've always considered PL to be the club to beat and I'm proud to be a part of it all."
qualification
National Pool Lifeguard Qualification
Level 1 & 2 Teaching Aquatics
Level 1 & 2 Coaching Swimming
Level 2 Gym Instructor
experience
Head Coach Bridport Baracudas (Sept 2014 - Jan 2017)
Coach of Team Dorest at National County Team Championship (2017)
Club captain (2011 - 2012)
Personal Interests
After travelling Australia for 5 months and achieving my PADI course on the Great Barrier Reef, I would love to travel and dive more. Another passion of mine is music, especially playing bass guitar. I also enjoy playing tennis and walking the dogs.