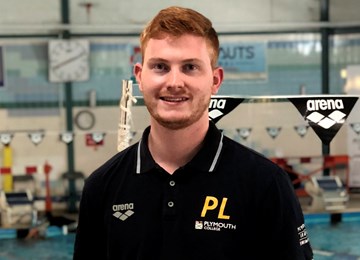 My job is to make the swimmers comfortable in the uncomfortable and enjoy the sport, I coach the athlete to where I believe they should be, not to where they are now.
After competitive swimming he found his passion for coaching and hasn't looked back, at the age of 18 Charlie became the youngest Head Coach in Britain at Brentwood Swimming Club in 2016, where he achieved notable success in producing significant increases in County qualifiers to National qualifiers. In 2018 Charlie moved back to Harlow Penguins as Performance Coach and Assistant Head Coach, where he delivered a swimming programme that delivered significant increases in County & Regional Qualification across squads, Working with Harlow Penguins group of National qualifiers, Mentoring junior coaches, giving then advice and guidance in relevant Swim England Qualifications, Developing a S & C programme for squad members, Responsible for delivering and organising the Club's first training camp in Spain for 24 Performance Squad swimmers. He has since coached at Essex county Juniors skills camps(11yrs), Essex County Team at Inter-county competitions, East Region Foundation Performance Camp in Peterborough and East Region Olympic trial camp in Loughborough. 
"The best Coaches are those who show you where to look. Not those who tell you what to see" - Alexandra Trefor

 

"You will either step forward into growth, or you will step backward into safety" Abraham Maslow (American psychologist)

 

"Focus on effort, not winning. Winning is a byproduct of effort" – John Wooden (Basketball)
qualification
ASA Level 2 Certificate in Coaching Swimming (QCF)
ASA Level 2 Certificate in Teaching Aquatics (QCF)
ASA Introduction to Disability Swimming
Team Manager 2 (TM2)
experience
Charlie began his swimming career at Harlow Penguins Swimming Club before moving to Hoddesdon Swimming Club, finally moving back to Harlow Penguins Competing at Regional level. Sadly, at the age of 15 he had a year out due to medical condition.
Personal Interests
All sports!