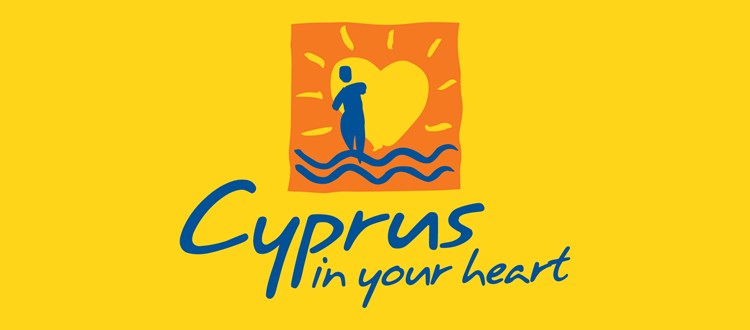 Plymouth Leander took a team of 17 swimmers from National Squad and National Age Group 1 to Limassol in Cyprus for a week of training in the sun.
The focus of the training camp was to provide our members with an exciting experience. It was also designed to promote hard work in a fantastic environment as we continue our cycle into the British Summer Nationals and English Nationals. Looking back on the week I can unequivocally say that this was achieved.
The 8-lane 50m outdoor pool at the Limassol Aquatic Centre was set in a stunning environment, and even had a 4-lane 25yrd pool just next to it for the odd occasion we overran our two hour slot and the swimmers insisted that they complete the session! (I'm having trouble remembering if it was myself or them who insisted!)
The Park Beach Resort itself was very nice, and was metres from the beach where we completed circuits and games in the sun, as well as an impromptu open water swim on their morning off.
I think it was an extremely important part of our training cycle, not just in terms of swimming. The week allowed the bond between the swimmers to grow, and taught them some important life lessons such as being responsible for arriving at training on time with the correct equipment, or respecting other people around you.
All the swimmers performed exceptionally in the pool, and behaved similarly out of the pool. Sarah and I were given an easy week as the swimmers were no trouble at all, and we thank them for that.
I am already very much looking forward to the next one, which I will be starting to plan already from next week.
I would like to say a huge thank you to Sarah Drew, for her help as Team Manager on the trip. I was able to concentrate almost all of my time on coaching thanks to her hard work. Similarly, I would like to thank Martyn Stacey of Plymouth College, who very kindly volunteered to drive the minibus to Gatwick on both return journeys, for a total of 20 hours of driving. His offer to give up his Easter weekend saved many families from having to do the trips themselves. And finally, I would like to say a huge thank you to you, the parents, on behalf of the swimmers and myself, as without you none of us would have received this opportunity.
Please see below for a breakdown of each day of the camp.
Roberto
Day 1 – Sunday 1st April
The first day consisted of some very excited, but tired swimmers. The travel on Saturday took up all of the day, and by the time the swimmers were in bed, it was 11pm. We met at 5.30am the following morning, and after two swim sessions (albeit low level) and a beach circuit, the swimmers were definitely ready for bed (see Hubert Gdaniec and Ben Fanon below). However, despite the sleepiness I could sense the swimmers were happy and ready to crack on with the week.
Day 2 – Monday 2nd April
On Monday we commenced the main bulk of our training, starting with a tough quality set in the morning. Bank Holiday Monday did not exist for us, and swimmers were storming up and down the pool before the sun had even risen (see picture), and while the majority of their competitors would have been tucked up in bed. It's always good to have an extra session in the bank to aid your confidence when you stand up on the blocks next to them.
After a few hours rest, we returned to the pool, for a lighter session including some turn technique, before we headed to the beach for some volleyball games. I think it's safe to say that none of our swimmers will be switching sports soon, but after some coaxing, all gave it a go and some were actually getting pretty good by the end. The scheduled one hour quickly turned into nearly two, as everyone was having so much fun.
Day 3 – Tuesday 3rd April
On the third day, we completed our fifth swimming session in a row with a tough distance challenge. None of the swimmers are used to doing 5 sessions back-to-back without a rest period, and so I was particularly pleased that everyone arrived with the determination required to complete the session. Swimmers attempted 6x800, with three different options of varying difficulties. 13 out of 17 of the swimmers were able to complete the set, which was a testament to their resolve.
Following the swim session, swimmers had a chance to relax and had the option of attending a water park for the day in Paphos, or riding a 'banana boat' and 'doughnut' off the beach next to the hotel. As you can see from the pictures, everyone had an amazing time, and one of the swimmers even overcame their fear of the sea! Hubert Gdaniec was also pictured having a nice relax again!
Day 4 – Wednesday 4th April
On day 4, swimmers had the morning to relax as there were no training commitments. I was asked by a few hardy swimmers if they could do an open water swim. I thought it sounded like a good idea, and was impressed that they were keen to do more swimming, so I agreed.
We swam for about 600m in the lovely clear blue sea, although it was a lot colder than we were expecting and you definitely needed to keep moving. As we approached shore and were about 75m away, some of the swimmers asked for a race. I have never been one to back down from a challenge, and despite my appalling training record of not having been in a pool since the coaches' race in September for the PL Sprint Gala, I duly accepted.
I don't think we need to go into details of the results, but suffice to say, I realised that the swimmers needed a lot more work as they simply couldn't keep up. I think Ra'eez Warley was a bit shell-shocked at the result to be honest.
Following their defeat, the swimmers went back to the pool for some real work, and completed a great kick set, before finishing the day with a beach circuit.
Day 5 - Thursday 5th April
On Thursday swimmers went back to two swim sessions and playing some beach games, including some volleyball and football. Freddie Ashley-Sparks, Emelie Engels and myself attempted a makeshift game of 'footgolf'. Emelie and I birdied, whereas Freddie unfortunately was well over par. In fact, I believe he is still there trying to complete the course!
In the pool we swam a tough sprint set in the morning, where swimmers worked on trying to hit their pace for the first 25m, 35m, or 50m of their 100m races.
Day 6 – Friday 6th April
This was our last full day in Cyprus, and the last day during which we had any training. The swimmers completed their second distance challenge of the week, and were outstanding in their efforts. For their final pool session, we did some technique at the beginning of the session, before ending the camp with some fun relays, in teams that had been organised earlier in the week. The relaxed and fun atmosphere, with the sun beaming down on us, was the perfect time do take some group photos as pictured below.
Following this, half the swimmers did a core circuit back at the hotel, while the other half went for a run adjacent to the beach.
In the evening we organised a team quiz, where the same teams pitted their knowledge (or lack of it) against each other. Swimmers were tested in in four categories: Swimming, general knowledge, their teammates, and their charades skills. The winning team were: Ra'eez Warley, Honey Osrin, Ella Bardgett, Freddie Ashley-Sparks, Lucy Armitage, and their captain, Reid Jones.
Day 7 - Saturday 7th April
During the final day, swimmers had plenty of time to sleep, relax, and soak up the last of the sun before packing up their things and heading to the airport for the journey home. 20 hours of swimming - and numerous hours on land - was not enough to quench the thirst of four of our swimmers, who requested an extra run. So I had to don my trainers again and off we went before breakfast. I loved this mentality of going the extra mile.
I found this quote on Victoria Adams' kick board (see picture) and I hope that this attitude is one that the rest of the group now share, and we can take with us to Nationals.
And with that, all that was left to do was make the journey back to Plymouth. Hopefully the sunshine will join us..