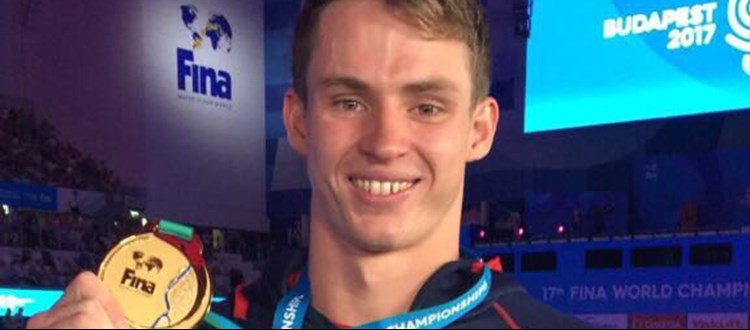 Ben Proud won bronze in the men's 50m Freestyle on day seven of the FINA World Swimming Championships 2017 in Budapest.
The Plymouth Leander swimmer came into the race as joint third fastest qualifier overall.
He stepped up a gear in the final to take the third spot on the podium from Russia's Vladimir Morozov.
The result brought Proud his second medal of the competition with a time of 21:43. He had already put in some impressive swims, taking the men's 50m Butterfly title on the first night of finals.
Proud commented: "To come away with a bronze medal in an Olympic event is in some ways more pleasing than the gold medal in the Fly event.
"It means a lot to be able to go back to the team and be part of our great success as an Olympic event medallist.
"To even race in that final is an amazing achievement when you've got people going 21.1 and 21.2.
"This year's definitely the fastest there's been in a long time and to get my hand on the wall before a lot of other big guys and big names is a great feeling."