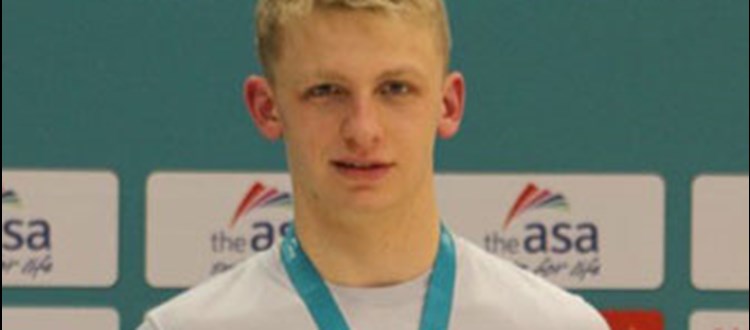 Plymouth Leander's Sam Dailley has been selected by Team GB to swim in five events at the European Youth Olympic Festival.
The 16 year old Plymouth College pupil (picture attached) will compete in the 50m, 100m and  200m butterfly as well as the 50m and 100m freestyle at the event in Gyor, Hungary, at the end of July.
He joins fellow PL and Plymouth College swimmer 14 year old Lana Broekhoven who has been selected to represent Holland in the 200m breaststroke.
Head Coach Robin Armayan said "Sam has been working really hard over the last three years and we are delighted to see him representing GBR and PL for his first international selection.
"Sam is a very talented athlete and we look forward to seeing him competing against the best youth swimmers in Europe."
The European Youth Olympic Festival is a biennial multi-sports event for youth athletes from the 48 member countries of the association of the European Olympic Committee. It is considered to be the only major multi sport event created directly for the best young athletes in Europe. The 2017 Summer EYOF will take place in the Hungarian city of Gyor between 22 and 30 July.