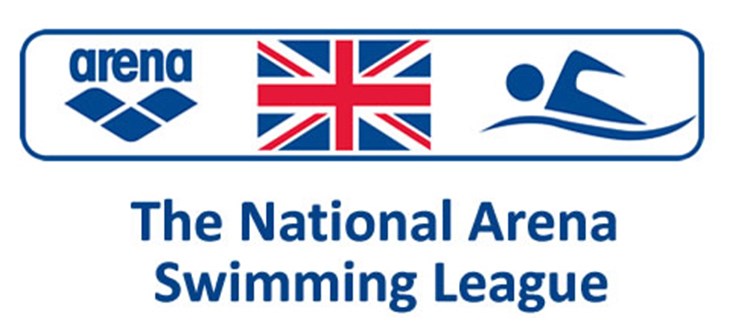 Some of the south west's top swimmers will gather at the Life Centre in Plymouth this Saturday for Round 1 of the National Arena Swimming League interclub competition.
Last year, Plymouth Leander finished second behind Millfield in the National Final in Cardiff; this year they're hoping to go one better.
The club is delighted to be hosting the first meet of this season's campaign.
The "Blue Army", as the PL team is known, has named Laura Stephens, Tom Fannon, Rob Fannon, Jess Jackson and Juliette Casini among a provisional 50 strong squad.  Ten year olds Blythe Kinsman and James Rostron are the youngest to be included in the team.
They'll be up against teams from Weston Super Mare Swimming Club, Poole SC, Exeter SC, City of Bristol (A) and Swindon SC (A).
The competition marks the start of the new season which includes the Commonwealth Games on Australia's Gold Coast.
For Plymouth Leander, it comes after some big changes  - with Head Coach Robin Armayan beginning his first full season in charge.
Under Armayan, the club boasts an impressive coaching team which now includes Olympians Roberto Pavoni and Antony "AJ" James.  AJ's popular appointment as Head of Development Squads was announced only last week.
We are happy to arrange interviews/photos in advance. You are also invited to send a representative to cover the competition on Saturday.
For more details or to arrange interviews please contact Head Coach Robin Armayan 07785 326106 or club chairman David Ellis 07801 570907.
Warm up gets underway at Plymouth Life Centre this Saturday 14th October at 1pm with racing beginning at 1.30pm
Plymouth Leander has a strong history in the Arena National League - winning the national title 7 times between 2008 and 2015 and finishing runners up the last two years behind Guildford and Millfield. The club is determined to win back the title this time round!
For the purposes of the Arena National League, England and Wales are divided into seven regions. Within each region is a Premier Division, Division 1 and Division 2 with competitions taking place over four weekends.
Plymouth Leander is in the Premier Division of the Western Region. On each of the first two Saturdays there will be 3 galas at different locations within the region. The competition includes a range of events - including relays - across the age groups from 10/11 upwards. The top point scoring clubs from the first two galas go through to the regional final in December with the top clubs from each regional final reaching the national finals in the spring. For more information http://nationalswimmingleague.org.uk