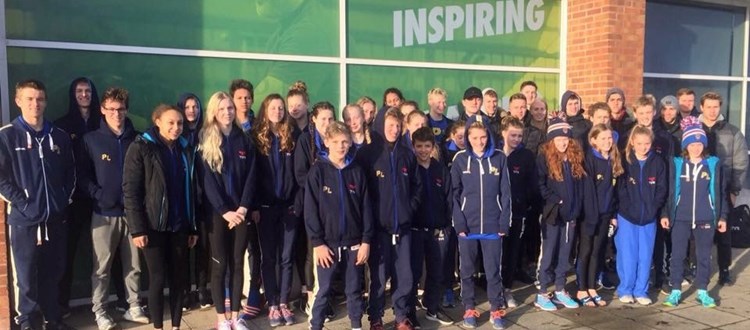 Plymouth Leander's swimmers are celebrating after beating some of the best teams in the country to win the West of England Final of the Arena League.
The regional final in Newport, South Wales, saw the Blue Army take on defending champions Millfield who beat them to the national title last season.
PL was facing tough competition in both Millfield and Cardiff but won by 28 clear points to become West of England champions.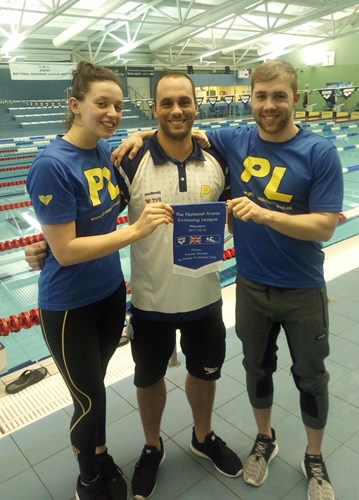 Head coach Robin Armayan (pictured centre) with athletes Juliette Casini and Reece Dunn.
Plymouth Leander's swimmers won 15 of the 50 races and in 39 out of the 50 finished in the top 3. The club's head coach Robin Armayan described the performance as "outstanding".
"We showed great depth across all the age categories," he said. "I was extremely impressed by the strong results of our junior swimmers, there is no doubt the quality of these athletes has improved tremendously.
"I am so proud of the overall performance of the team. The whole of PL pulled together as a team- swimmers, coaches, team managers, officials and parents all make that team."
Plymouth Leander will now travel to Cardiff for the national final in April with high hopes of regaining the Arena champion's trophy and with it the league title.
Regional final results..
Plymouth Leander 373 points
Millfield 345
Cardiff 334
Swansea 266
Poole 244
United Bristol 232
Exeter 205
City of Bristol 189