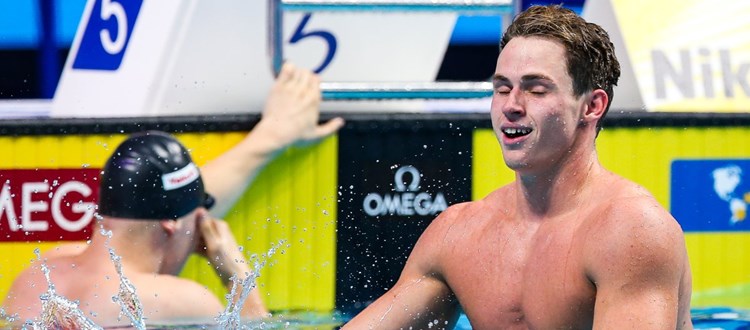 Ben Proud took Britain's second gold medal of the World Swimming Championships 2017 in Budapest.
Proud had already lowered the national marker once in 2017, setting the previous record of 22.80 at the British Swimming Championships in April.
But he edged past that time again in Hungary, clocking 22.75 to take the title from lane 6.
Proud said: "After last night I might not have looked in pole position but deep down I knew that if I got the start right I was in the mix for a medal.
"The past 24 hours have really just been about a mental battle. I needed to get my head in the right place so I can go into this race and not even think about medals.
"It was all about that first 15m. After I nailed that start I just let my body takeover and I switched my mind off.
"It took me a while to realise I'd won. I was shocked at first but it's a dream come true. At first I was waiting for someone else to start celebrating but it didn't happen and then I saw my name.
"I've dreamt of this since I started swimming. To be honest it is the reason I started swimming and the reason I moved to the UK. For it to happen today is a dream come true."