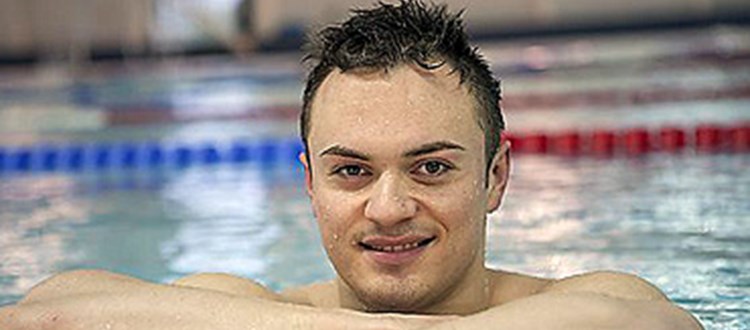 My earliest memory of PL was walking onto poolside at Ballards to one of my swim lessons in Plymouth Leander's learn to swim program. I remember looking up and seeing parents squeezed onto the small spectator balcony at the 25-yard pool, the smell of chlorine in the air and looking around at all the other nervous children who were ready to brave the water. It was around 1996 and all of the Plymouth swimmers were learning to swim at Ballards, Seaton Barracks and Central Park. Through these 3 ancient pools beat the heart of Plymouth's swimming. PL trained at all of them and often raced at Central Park. During the learn to swim sessions I started to talk to the other children, making friends with many of them. Me and my new group of friends started to look forward to our swim lessons at PL, what before was dread started to turn into excitement, and before we knew it, we were progressing through the squads until we were ready to start the more serious 'club swimming'. Little did we realize we were about to embark on a journey which would shape the rest of our lives.
 
Over the next few years PL grew ..while me and my friends moved up through the squads. We quickly realised that at the core of PL there is an innate love for swimming, a sense of family and an ambition that was unrivalled. I can recall winning Devon Interclubs '99. It was a fiercely competitive competition between Exeter, PL and Kelly College. PL had never won it before. We walked out onto poolside, in the stands there were all the parents dressed in blue and yellow, we started the team chants and the noise level grew. Every single race the whole team was at the end of the lane cheering. I remember watching in awe as the senior swimmers of the club raced. It may sound silly but, at 10 years old, my idols were in the pool racing. They would come and chat with us, help us and cheer us on, which only increased our admiration of them - to us they were legends. When we won the competition we all did a lap on honour and jumped in the pool, photos were taken and a team cheer went up. PL had had its first victory, and at 10 years old, me and my friends had helped.
 
I can recall BBQs on the moors, trips to the beach and club discos. All the parents would come along and everyone would socialize and have fun, we would celebrate everyone's achievements, no matter how big or small. PL was not just a swimming club, it was a community. 2001 came and the link with Plymouth College formed, suddenly we had swim and gym facilities, a place to call home. Swimmers started coming from around the UK and abroad, our family started to expand exponentially, as did our success. I remember going to Devon's, regionals, nationals, the winning and celebrating of all of our wins. Our first Speedo League (now Arena League) title was a special day, we counted the points after every race, we weren't racing for ourselves, we raced for each other, for PL. The team coach on the way back was again filled with PL chants. Finally in 2012 Plymouth got the facilities it deserved in the 50m pool at the Life Centre, PL's home was expanded from Plymouth College to now include the Life Centre. More swimmers came, as did greater success, but at the heart of it all is that small city club with big ambition.